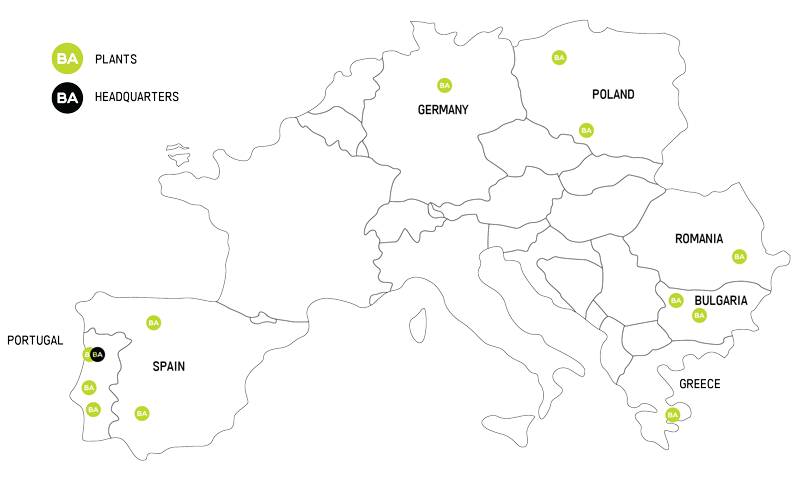 BA Glass is present in 7 countries, producing over 9 billion containers annually. With a total of 12 plants and around 3700 employees, BA distributes glass packaging to more than 60 countries around the world.

The plants are structured in terms of size and technology and the production lines are specialized to satisfy the different needs for glass packaging for the food & beverage industries.

All factories are equipped with modern automatic inspection machines that verify 100% of the products to guarantee the conformity of their physical and dimensional characteristics. In addition to this inspection on the production lines, laboratory tests are also performed to control the surface treatment, capacity, resistance to heat and pressure and others.

As a result of these efforts, BA became a reference supplier to the main food & beverage industries, where it stands out due to the quality of its products and the ability to, together with the customers, find innovative and flexible solutions.