With innovation and proximity to clients as key factors in its strategy, BA continues to invest in new product development for the food and beverage industry.
Thus, as partner of its clients. BA seeks to understand the market dynamics and satisfy and even surprise customers with increasingly appealing products.
BA wants to take this partnership with its clients even further and analyse the entire value chain with them, seeking opportunities for improvement and to reduce the environmental impact.

With this purpose in mind, BA developed a program called "Challenging Innovation" with its main clients, intended to create opportunities for innovation. BA intervenes in the supply chain, optimizing resources, obtaining a cost reductions and sharing the value created.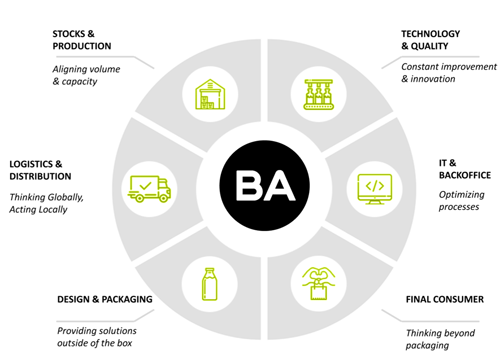 CHALLENGE TO INNOVATION WITH CLIENTS
CASE STUDIES